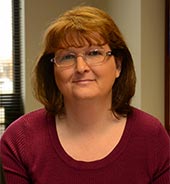 Independent Living is understood to mean that persons with disabilities are capable of controlling their own lives and participating fully in family and community activities.  All citizens, regardless of disability, have the right to a job, an education, a place to live, to go into public places, and to enjoy life to the fullest.  Citizens have the responsibility to be informed, to make their own decisions, and to help others.
History
Achieving Independence and Mobility Center for independent Living (AIM-CIL), f.k.a, DuPage Center for Independent Living, opened its doors in 1991 to provide services to persons with disabilities in the DuPage County area. In 2012, our Center expended services to include Kane & Kendall Counties as well, thus the need for the change in our name. We are very unique as 51% or more of our staff & board are comprised of individuals with disabilities who can provide first hand experience to those we serve.
Mission Statement
We empower persons with disabilities to effectively control and direct their lives. The Achieving Independence and Mobility Center for Independent Living provides leadership through training, community development and advocacy to enable persons with disabilities to fully participate in family, social and community life.