Leigh Ann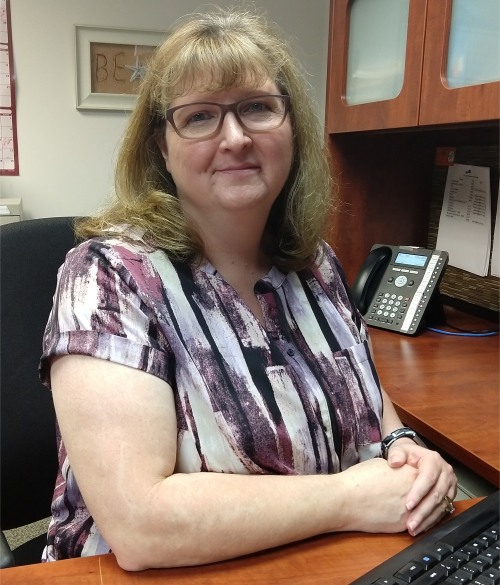 LEIGH ANN
Executive Director
I have an educational background in social services and 27 years of experience in the field of Independent Living. Having multiple disabilities myself, I know first-hand the importance of consumer control and living independently in the community. I began my career in 1993 when I took on the position of Independent Living Coordinator at Will-Grundy Center for Independent Living (DRC) in Joliet, IL. After working for 7 years as an IL Coordinator, I took the position of Program Manager, which I held until July of 2004. At this time, I moved into the position of Executive Director of AIM-CIL (f.k.a. DuPage Center for Independent Living). Throughout the last 14 years, we've seen many changes, including shifts in funding, moving locations, a name change, expansion of service area to include DuPage, Kane and Kendall Counties, as well as expansion of services. Although most of my time is spent on administrative tasks such as grants, reporting etc., my passion lies on the programmatic side of things and direct service. I will answer phones, spend time with consumers and provide direct service when and as needed. In my free time, I enjoy spending time with my family and friends, my husband and I enjoy camping, outdoor activities with our kids, spending time with our pets, and traveling.
Phone: (630) 376-4275
Email: lstephens@aim-cil.org
Lindsay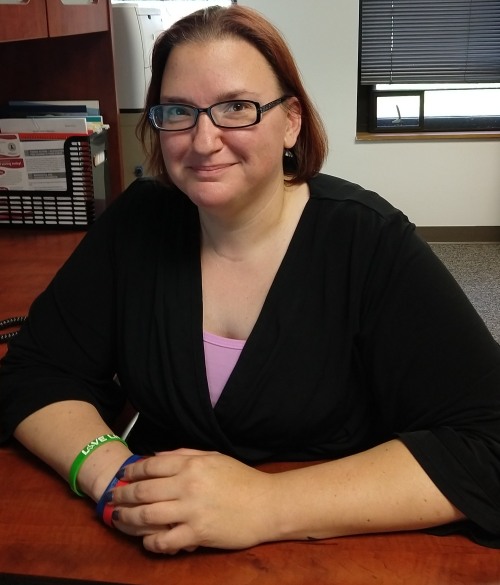 LINDSAY
Program Manager
My name is Lindsay Robinson, and I am the Program Manager. I graduated from Benedictine University with a Bachelors in Nutrition and a Masters in Nutrition and Wellness as well as a Masters in Public Health. I have been with AIM-CIL since 2012, when I was hired as the Home Services Coordinator. I have been in my current position since 2013. Some of my duties include oversight of staff and programs, grant writing and reporting, legislative advocacy, outreach, community education, and direct service focusing on employment readiness. As a person with a significant physical disability, independent living is not just a job, but a way of life and a true passion. I spend my free time with my twin daughters and my sassy little puppy, Daisy Mae.
Phone: (630) 376-4269
Email: lrobinson@aim-cil.org
Monica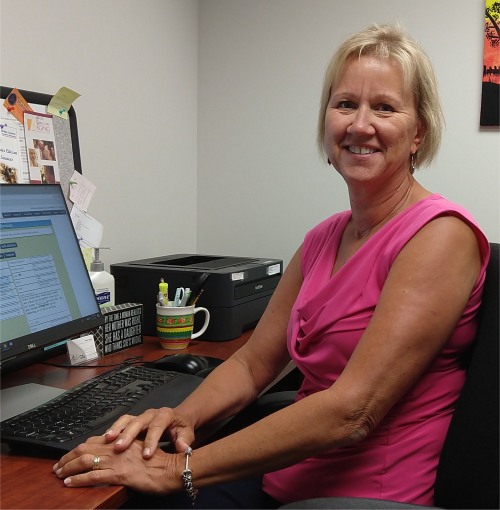 MONICA
Personal Assistant Advocate/Fast Track Billing Coordinator
Monica Layman has worked at AIM-CIL since January 2011; the majority of time in her current position as Personal Assistant/Outreach Coordinator. She provides training to potential Personal Assistants who desire to assist persons with disabilities in their own home with things such as cooking, cleaning and personal hygiene tasks and keeps an up to date Personal Assistant Registry for consumers who require this type of care in their homes. Monica also works with and trains consumers to manage their personal assistants, and to help them develop a good working relationship. Monica also works with consumers on how to prevent fraud within the program.
Phone: (630) 376-4279
Email: mlayman@aim-cil.org
Emily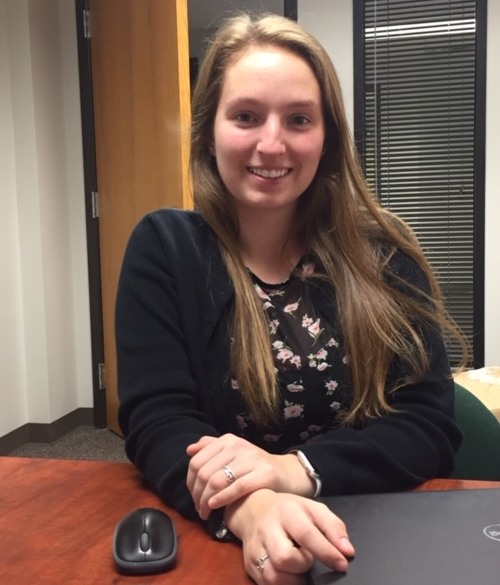 Emily
Youth Services Advocate/Fast Track Team Lead
Emily graduated from Illinois State University in May 2019 with a Bachelor's degree in Human and Educational Services. She works as an IEP and systems advocate for students and individuals under the age of 25. She also runs workshops to teach self-advocacy and independent living skills to the youth at the center and within schools.
Phone: (630) 376-4270
Email: eronan@aim-cil.org
Stephanie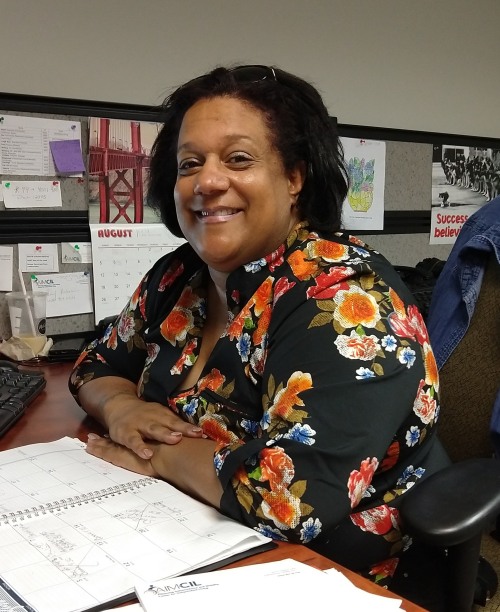 STEPHANIE
Independent Living Advocate
As an Independent Living Advocate, I assist individuals with disabilities in meeting their own, self-determined independent living goals such as communication, educational, vocational, advocacy and personal resource management to name a few. This is done through our core services which include independent living skills training to assist with independence, advocacy, and information and referral. I am also a certified Senior Healthcare Insurance Program (SHIP) Provider. I work to assist and educate consumers regarding Medicare coverage. I also answer questions about Medicaid and Social Security.
Phone: (630) 376-4274
Email: showanietz@aim-cil.org
Michael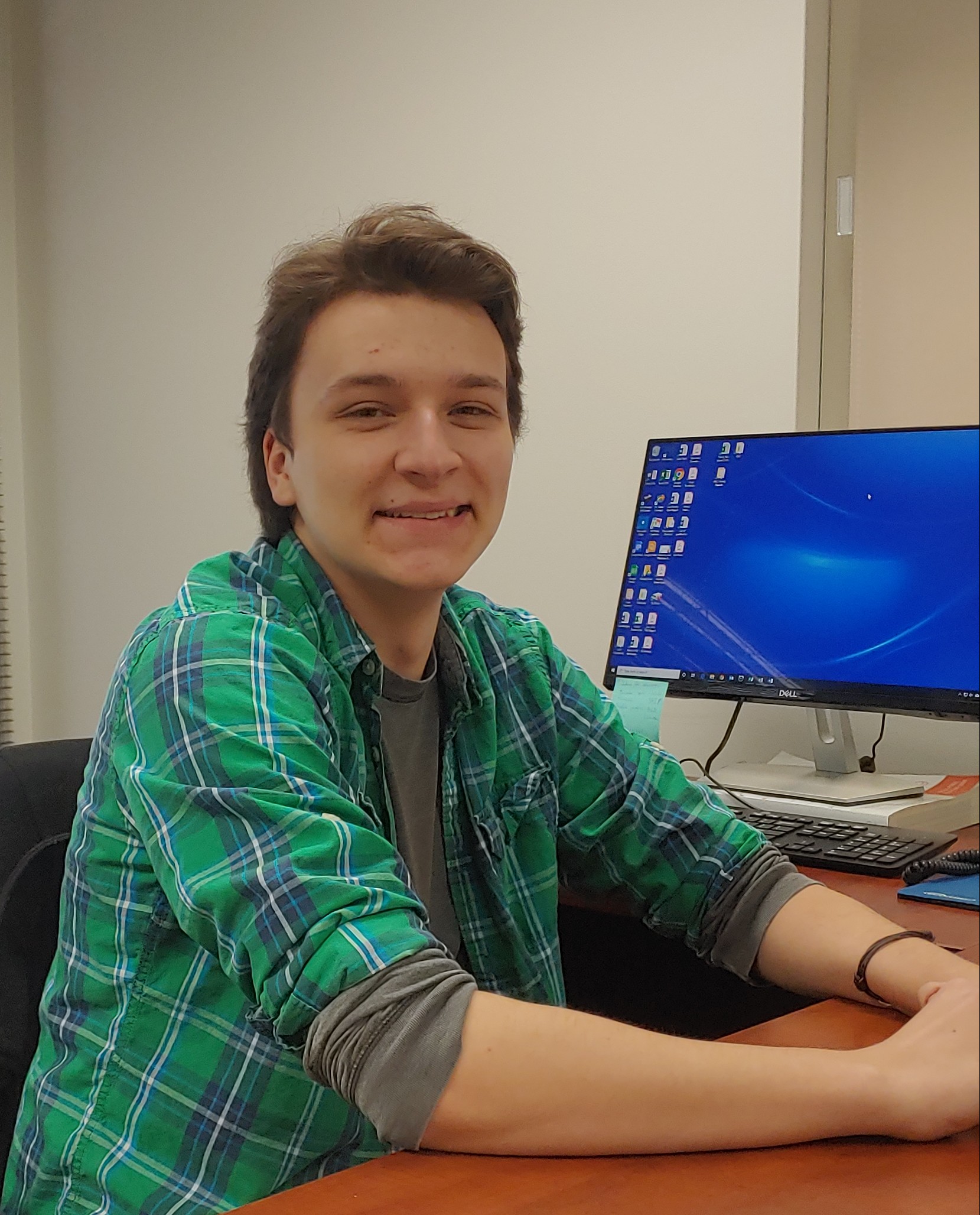 Michael
Administrative Assistant
Michael graduated from Drake University in May of 2019 with a bachelor's degree in English and History. As an administrative assistant, Michael helps with day-to-day tasks that keep the office running smoothly. Alongside this, he is in charge of fundraising, creating newsletters, and acts as the point person for the center's ITAC amplified phone program.
Phone: (630) 376-4281
Email: mbrynda@aim-cil.org